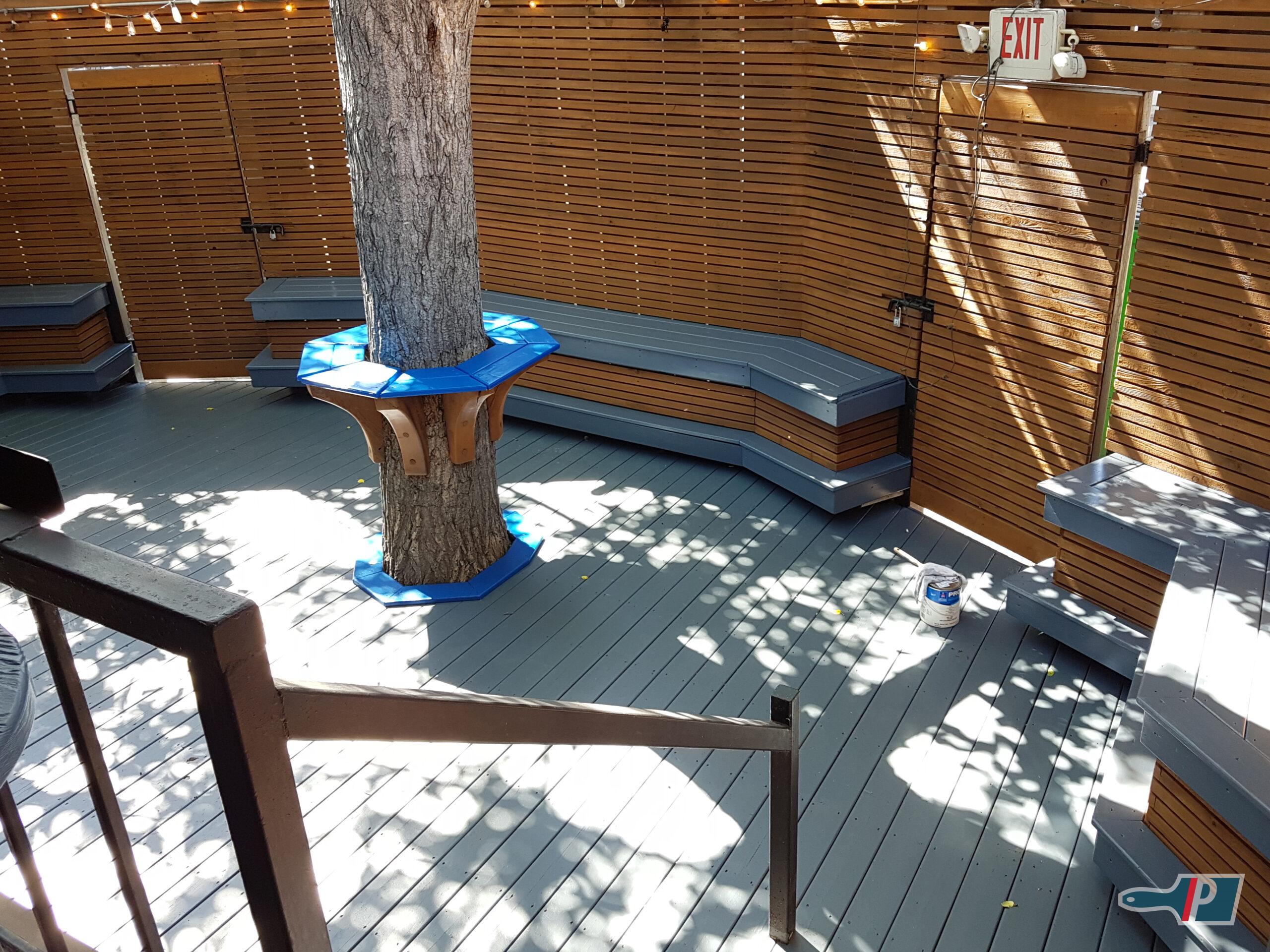 SCRAPE AND SAND ALL SURFACES
SUPERDECK© SOLID PAINT STAIN IN GREY
OAK SEMITRANSPARENT STAINED AREAS
DIRECT TO METAL PAINT FOR RAILINGS
When Commonwealth Bar & Stage needed to refinish their patio before the Calgary Stampede the painting company they hired did not show up for the work. And when they did show up they said they could not finish it in time.
We were contacted with a 3 and a half day window to finish this job. With our crew putting in extra hours, but still maintaining our high quality of work, we were able to complete this job on time.
Commonwealth was so happy they gave my team a bar tab for the Stampede, and a bonus for the job. Great customer.